The New York City Brewers Guild (NYCBG) is back at it and ready to celebrate the incredible growth of New York City's craft beer industry with its Opening Bash 2019 on February 23rd for the Eleventh Annual New York City Beer Week.
"This year, we're excited to announce that for the first time, the Opening Bash Festival will feature two sessions, allowing even more people to fully enjoy this unique craft beer event," says Basil Lee (President, New York City Brewers Guild and Co-Founder, Finback Brewery).  "With over 75 breweries participating – 40+ city and NY State-brewers and 30+ guest brewers from around the country joining in, this promises to be even better than last year's historic event."  "The Opening Bash Festival sold out very quickly last year," he adds, "Be sure to buy your tickets early!"
New York City Beer Week 2019 brings together NYC's premiere Guild craft breweries, along with nationally and internationally renowned breweries, over 150 events at 100 different NYC beer destinations, celebrity chefs, and acclaimed restaurants for 10 days of craft beer madness. The 11th Annual NYC Beer Week runs from Friday February 23 – Sunday, March 4th. Events will take place within all five boroughs.
For up-to-date information and Opening Bash Festival tickets, please visit www.nycbrewed.com.
The mission of the New York City Brewers Guild is to advocate for and promote awareness of its local brewing members; to increase the visibility of local beers through innovative events, programming, and consumer education; and to foster a healthy, ethical, and growth-focused craft beer industry throughout the city. The New York City Brewers Guild is a 501[c]6 non-profit founded to advance New York City's brewing industry.  New York City Beer Week 2019 continues a beloved citywide celebration of the breadth of exceptional craft beers from around the region and around the world.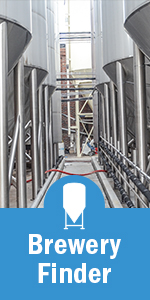 Events include the NYC Beer Week Opening Bash Festival with two sessions at the Brooklyn Expo Center on February 23rd; the return of the Rupperts Cup Awards Gala with special awards for SMaSH (State Malt and State Hop) brews, venue, event and bartender.
During Beer Week, the NYC Brewer's Guild is brewing a collaboration beer at Interboro Spirits and Ales.  This beer will be canned and sold as part of the VIP ticket package.
NYC Brewers Guild breweries include Alewife Brewing Co., Big Alice Brewing Company, Braven Brewing Company, Bridge and Tunnel Brewery, Brooklyn Brewery, Coney Island Brewery, Evil Twin Brewing, Fifth Hammer Brewing Co., Finback, Five Boroughs Brewing Co., Folksbier, Gun Hill Brewing Co., Grimm Artisanal Ales, ICONYC Brewing Company, Interboro, Keg & Lantern Brewing Company, KelSo Beer Company, Kills Boro Brewing Company,Kings County Brewers Collective, Mikeller NYC, LIC Beer Project, Other Half Brewing Co., Randolph Beer, Rockaway Brewing Company
SingleCut Beersmiths, Sixpoint, Strong Rope Brewery, The Flagship Brewing Company, Threes Brewing, Transmitter, Torch & Crown.
More to be announced.
NY State & Guest Breweries include: Barrier Brewing (NY), Bissell Brothers Brewing Co (ME), Burial Beer Co (NC), Brewski (Sweden), Brouwerij West (CA), Casa Agria Ales (CA), Civil Society Brewing (FL), Commonwealth Brewing Co. (VA), Dancing Gnome Beer (PA), District 96 Beer Factory (NY), Fair State Brewing Cooperative (MN), Foam Brewers (VT), Graft Cider (NY), Great Nation Brewing (OR), Greenport Harbor Brewing Co. (NY), Hudson Valley Brewery (NY), Industrial Arts Brewing Co. (NY), J Wakefield Brewing (FL), Kent Falls Brewing Co. (CT), Narrow Gauge Brewing Co. (MD), The Rare Barrell (CA), Triple Crossing Brewing Co. (VA), Sand City Brewing Co. (NY), Thin Man (NY), Trve Brewing Co (CO), Verdant Brewing (UK), Westkill Brewing (NY)
More to be announced.
For tickets and more information: 
Instagram/Twitter: @nycbrewers
The post 11th Annual New York City Beer Week Returns appeared first on CraftBeer.com.

Source: Craftbeer