DENVER, CO — The Intrepid Sojourner Beer Project® is Colorado's "Best New Brewer" in the RateBeer Best Awards for the year 2018. The award is based on ratings made by beer-drinking customers on its platform, with particular emphasis on tasting ratings made back to January 2018. "New brewers" started collecting their first ratings on or after Q3 2017.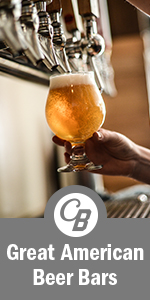 The Intrepid Sojourner Beer Project® was founded in May 2017 at 925 W 8th Ave. in Denver's Art District on Santa Fe. The brewery augments standard beer styles with adjuncts inspired by cuisines the world over, including its Turkish Coffee Stout, Basil IPA, Lavender Tripel, Pear Saison, Chamomile Hefe-Wit, and its 2018 World Beer Cup Silver winner in the Experimental Beer category, Hickory Peach Wee Heavy.
"It's so great to get such recognition straight from beer drinkers themselves – beer-loving customers of ours who drank our beer and provided feedback on the RateBeer platform," co-owner Ben Gettinger said. "I've known I was lucky that my business partner [brewer and co-owner Andrew Moore] made such great beer. It's great to know our customers are feeling the same way."
The post Intrepid Sojourner Named Colorado's Best New Brewer appeared first on CraftBeer.com.

Source: Craftbeer